I had some pitas and left over raw veggies and decided on veggie pitas for lunch. They were a hit with seconds being asked for.
Vegetable Pitas
whole wheat pita pockets
raw spinach leaves
zucchini--sliced
cucumber--sliced
grated carrots
red onion
grape tomatos
broccoli slaw
red pepper strips
ranch dressing
Fill pita pockets with ingredients and drizzle with ranch dressing.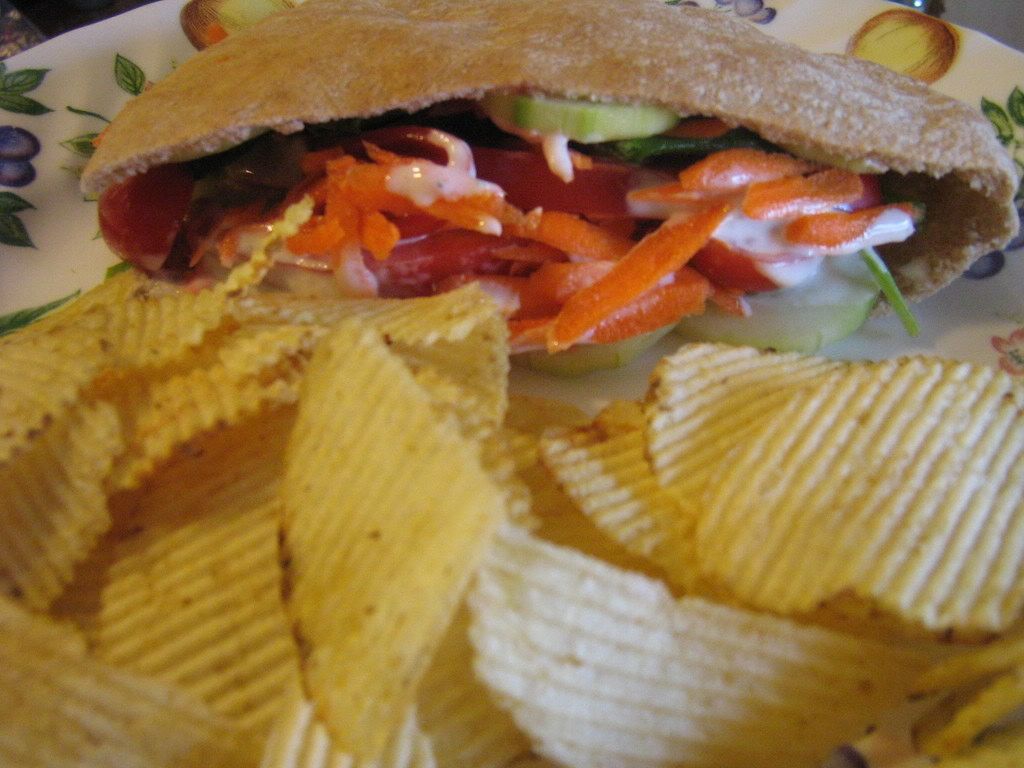 ©2008 The Homefront Lines