We are taking a trip this coming weekend and I want to take cookies with us for a snack. I found a recipe for
Dishpan Cookies on AllRecipes
(click the link to view the original recipe). I used that as a base and moved forward from there. I made changes to suit our family.
The kids made these this afternoon right before daddy got home. What a nice treat after a long day of work!
Dishpan Cookies ala The Homefront
2 cups Smart Balance
1 cup evapoated cane sugar
1 cup brown sugar
2 whole eggs
3 egg whites
1 cup white flour
1 cup oat flour
1 3/4 cup whole wheat flour
2 teaspoons baking soda
1 teaspoon baking powder
3/4 teaspoon salt
3 cups Cascadian Farm Granola Cereal
1 cup Old Fashioned Oats
1 cup organic unsweetened coconut
1 bag Ghirardelli 60% Cocoa Bittersweet chocolate chips
Preheat oven to 350º.
In a large bowl cream together smart balance and sugars until fluffy. Beat in eggs and egg whites one at a time mixing well after each. Add baking soda, baking powder and salt. Stir in flours until just blended. Add granola, oats, cocout and chips.
Drop by ice cream scoop on parchment paper lined cookie sheet. Bake for about 13 minutes or until edges are lightly browned. Transfer to paper towels and let cool.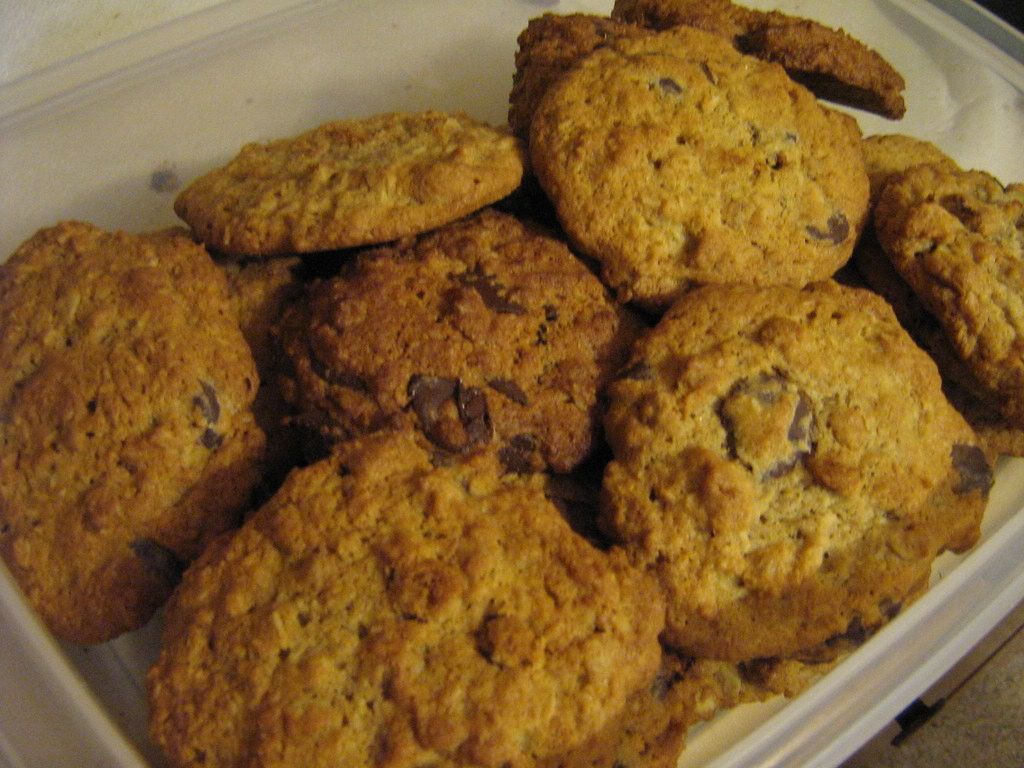 Enjoy!
© 2008 The Homefront Lines