While visiting my grandma she gave us a recipe for baked zucchini. it sounded good so I made it for supper. Everyone liked it except that it was cold by the time we came around for seconds. I need to find a way to keep it warm while we eat.
Baked Zucchini
1 cup Italian cracker crumbs
1/4 cup Parmesan cheese (the grated stuff)
salt and pepper
1 egg
flour
Mix the first three together. Place in a shallow pan. Beat egg in a different shallow pan. Place flour in yet another shallow pan. Wash and slice zucchini to about 1/4" thickness. Dredge in flour, egg and bread crumbs. Place on greased baking sheet. Bake in 400º oven for20 minutes or so. It will be nice and brown and crispy. I served with yellow rice and green salad.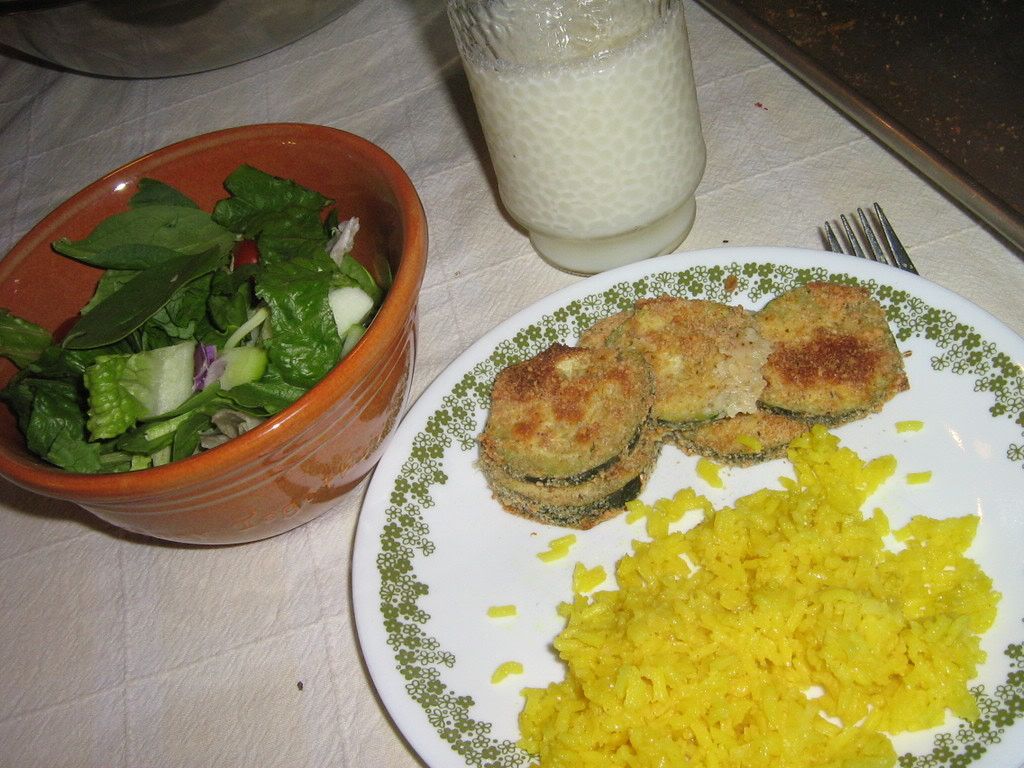 © 2008 The Homefront Lines