For supper last night we had leftover turkey soup and I decided to use some of the leftover turkey to make turkey egg rolls with homemade cranberry dipping sauce. I was begged to make more immediately.
Turkey Egg Rolls
(I followed the recipe)
1 pkg egg roll wrappers
water
2 tbs veggie oil, divided
2 1/2 cup diced cooked turkey
3/4 cup diced onions
1/2 cup diced celery
1/2 cup shredded carrots
1/4 tsp garlic powder
2 large eggs
s and p to taste
Sautee the veggies in 1 tbs oil a few minutes. Add chopped turkey and sautee for a couple minutes more. Put mixture in a bowl. Add garlic powder, sand and pepper. Beat eggs and add to mixture. Slightly cool. Fill eggroll wrapper with a couple TBS filling. Fold according to instructions on package. Seel with water. Heat 1 TBS oil on medium heat and fry seam side down and turn. Serve with craberry sauce.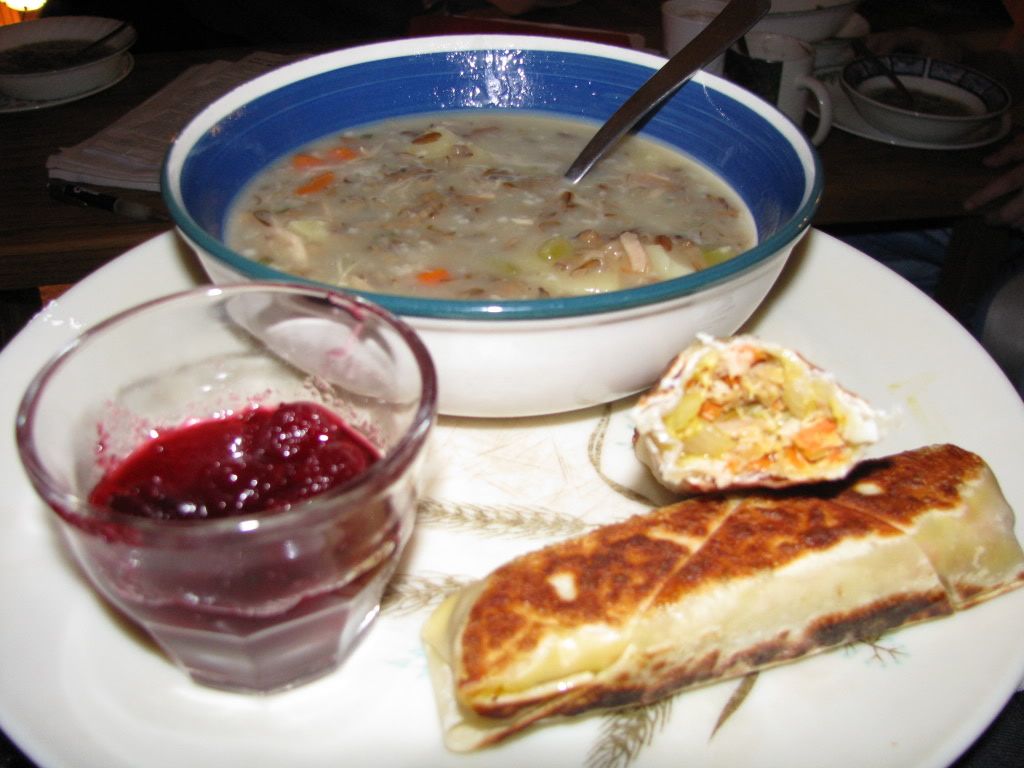 Cranberry Sauce
1/2 lb fresh cranberries
1 cup white sugar
1/2 cup water
Mix together in microwave safe bowl. Cover and microwave on hgih until craberries pop.
(took about 8 minutes)
Cool.