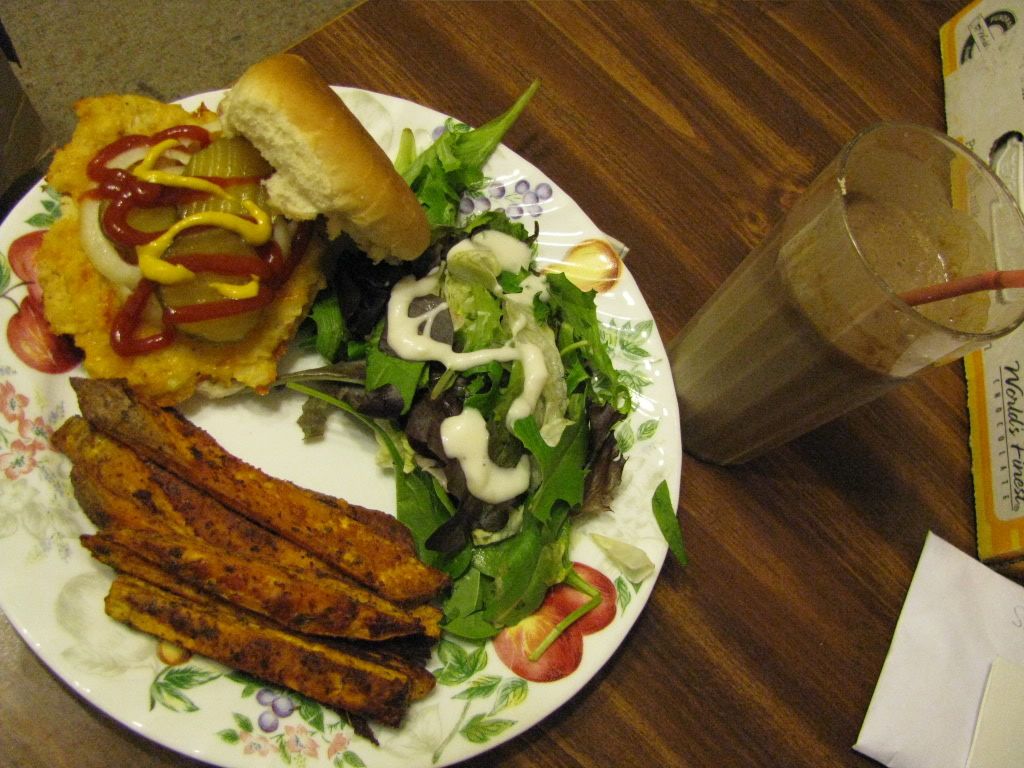 This recipe was also a hit! Chip, the picky pickle, ate it and asked for seconds. I will double the batch next time so we can have seconds.
Butter Bean Burgers
1 (15 ounce) can butter beans, drained
1 small onion, chopped
1 tablespoon finely chopped jalapeno pepper
(I used red and green pepper)

6 saltine crackers, crushed
(I used panko bread crumbs)

1 egg, beaten
1/2 cup shredded Cheddar cheese
(Only used 1/4 cup)
1/4 teaspoon garlic powder
salt and pepper to taste
1/4 cup vegetable oil
(didn't use)
In a medium bowl, mash butter beans. Mix in onion, jalapeno pepper, crushed crackers, egg, cheese, garlic powder, salt, and pepper. Divide into 4 equal parts, and shape into patties.
Heat oil in a large skillet over medium-high heat; use more or less oil to reach 1/4 inch in depth. Fry patties until golden, about 5 minutes on each side.
(Instead of frying I sprayed each patty and put on a cookie sheet and baked at 350º for about 10 minutes on each side.)
I served this with sweet potato fries, a lettuce salad and soy chocolate shake.