We had taco night Thursday night. Oh yummy, we love tacos. The "meat" was
Tac-O's
and topped with taco sauce, avacado chunks, onion, shredded spinach and tomatos. I served this with refried beans, Mexican rice and clementines.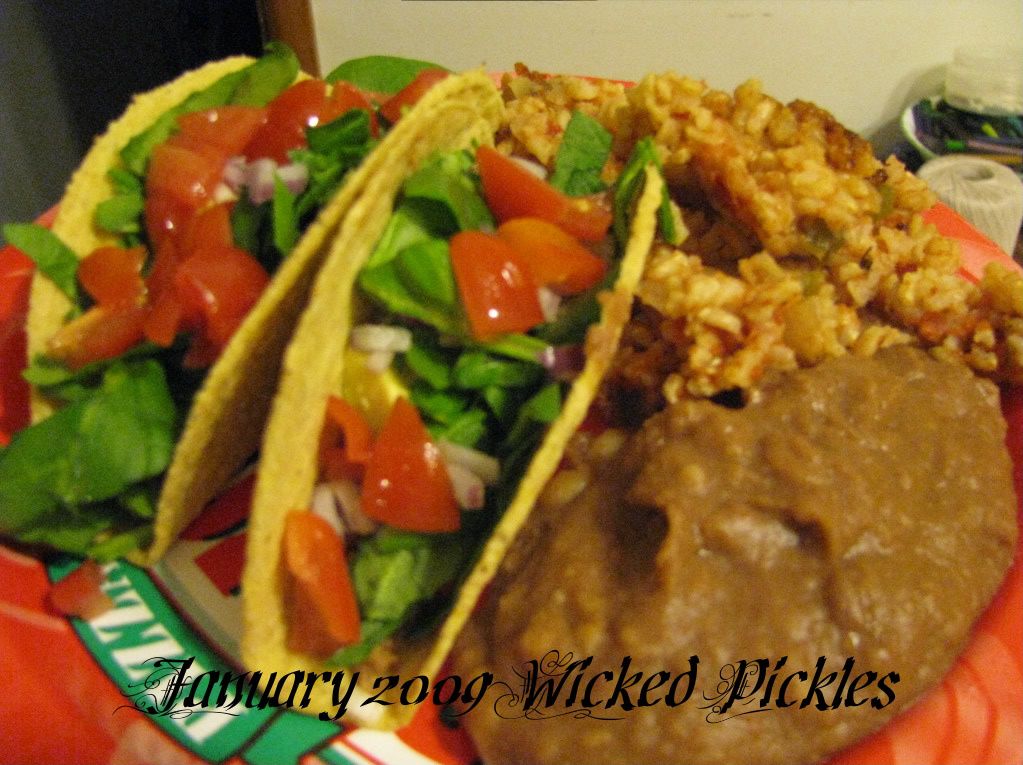 This is by far the best Mexican Rice I have ever made. Of course I didn't follow the directions but then again I never do. My changes are in
red
.
* 1 teaspoon of salt
(omitted but won't next time)
* 1 clove garlic, minced
(1 tsp which equals about 2 cloves)
* 3 tablespoons cooking oil
(omitted)
* 1 cup uncooked rice
(brown rice)
* 2 cups chicken broth
(veggie)
* 1/2 cup tomato puree or can tomato
(fire roasted tomatoes)
* 1/2 cup chopped bell pepper
* 1/2 cup chopped onion
Instructions:
Heat oil. Add rice and cook until golden. Add & sauté onion, bell pepper, and garlic. Add Salt, tomato and broth in blender. Add to rice, cook until tender and liquid is absorbed.Cooking time 20 minutes over low heat.
(Threw everything in a rice cooker, flipped it on and let it cook.)